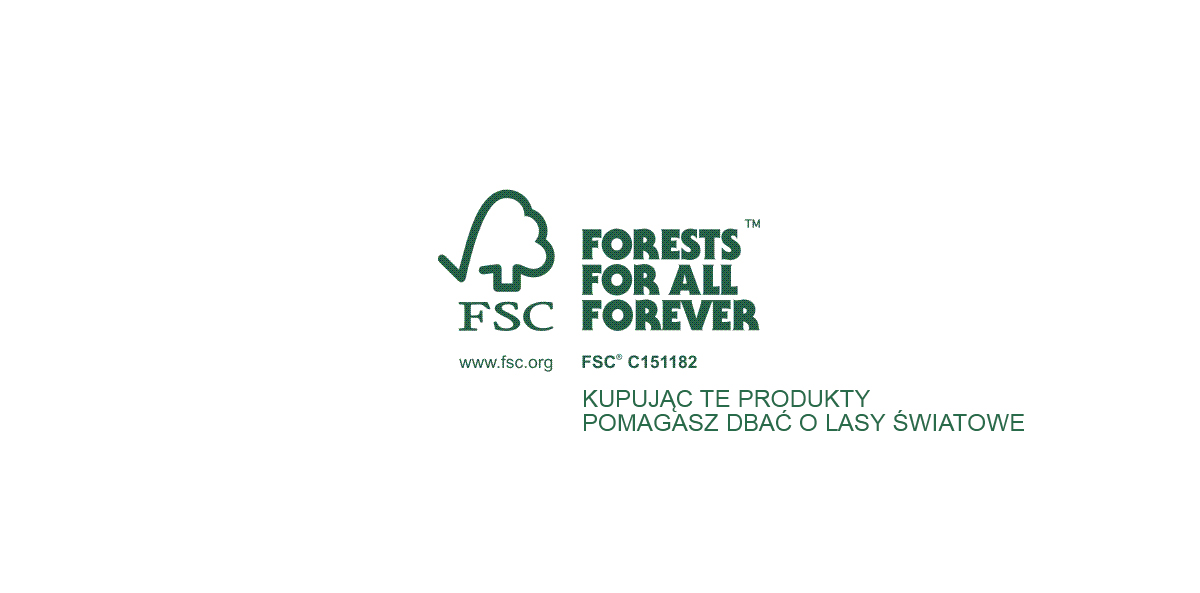 The FSC® system recertification successfully completed
8 mar 2021
By producing labels, we protect forests.  Etisoft has passed the recertification audit of the FSC system (Forest Stewardship Council®). Thus, the auditors have confirmed that the management system implemented in the company meets all the requirements.
FSC is a mark of responsible forest management. It is one of the most recognisable, reliable, and oldest marks promoting responsible management of forest resources.
We manufacture FSC-certified labels.
In case of our company, the ecological responsibility stands for obtaining paper and goods made of it from certified sources. In this way, we support sustainable development and conduct activities which are ethical, responsible, and ecologically friendly.
"It is rewarding that we are highly aware of what each of us, individually as well as within the framework of our work, can do to protect the environment. It could be seen during the audit, during auditors' talks with our employees," Agnieszka Różańska, purchasing manager, responsible for the proper functioning of the FSC in our company, emphasises.
Environmentally friendly FSC labels
The auditors assessed, among other things, the supervision of documents, purchasing process, storage and monitoring of production batches, identification of finished goods, and distribution method. They emphasised, among other things, lack of possibility of contamination (mixing) of raw materials, finished goods, as well as high level of identification. No major or minor nonconformities were identified during the audit.
The auditors confirmed that "our organisation has established and maintains its management system in accordance with the requirements of the standard and exhibits its ability to systematically meet the established requirements for products and services in compliance with the scope of certification and the objectives and policy of the organisation."
We are pleased that the control of origin of raw materials and production processes in our company are compliant with the FSC standard. This will ensure a high level of cooperation with customers and partners, high awareness of employees and care for the environment.
"Let's take care of forests. Ask about FSC-certified available in our offer."