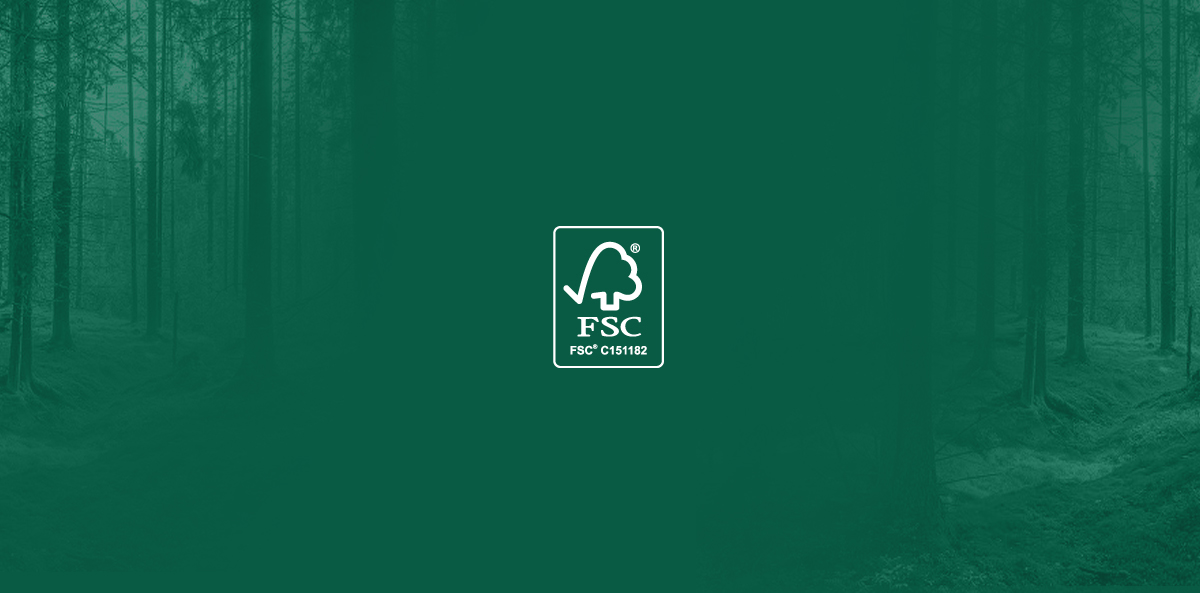 FSC certified labels
9 aug 2021
A characteristic tree-shaped mark – FSC® (Forecast Stewardship Council) – can be seen on thousands of products all over the world. It is a mark informing that the raw material used in the production has been harvested in a responsible way, respecting nature's resources. Responsibility and care for natural environment can also be manifested during label production.
Etisoft, our branches and companies in the Etisoft Group can boast about being FSC- certified and about having met the requirements for managing a business in compliance with this standard. That is five production plants now. Recently, Etisoft and Graffiti, our subsidiary, have successfully passed the annual control audit, renewing their certificates.
"In compliance with it, we use raw materials from certified sources to produce the selected assortment of labels where the top layer or the liner is made of paper. The audits also confirmed compliance with all the requirements regarding the maintenance of the FSC control chain (forest – producer – trader – producer – product)," Michał Mirkowski, from Etisoft's Supplier Quality Assurance Department, emphasizes.
The auditor who audited Etisoft remotely this year, highlighted the exceptionally good preparation of documentation and efficiency of the whole FSC process starting from ordering of raw material, through warehouse acceptance activities, production and finally shipment to the customer. It is worth mentioning that the auditor has emphasized the fact that the ISO 9001, ISO 14001 or IATF 16949 certificates Etisoft holds created good habits among the employees. This encourages us to develop further to achieve an increasingly better position in a rapidly changing business environment.
We would like to thank every employee who has made and keeps making even a small contribution every day to keep it this way.
We are also incredibly happy that more and more customers enquire about labels with the symbol of a green tree.
Here you will find our certificate numbers. They can boast about being FSC-certified: Etisoft, Etisoft Warszawa, Etisoft Czech Republic, Orion and Graffiti.
"Let's take care of forests. Ask about FSC – certified available in our offer."