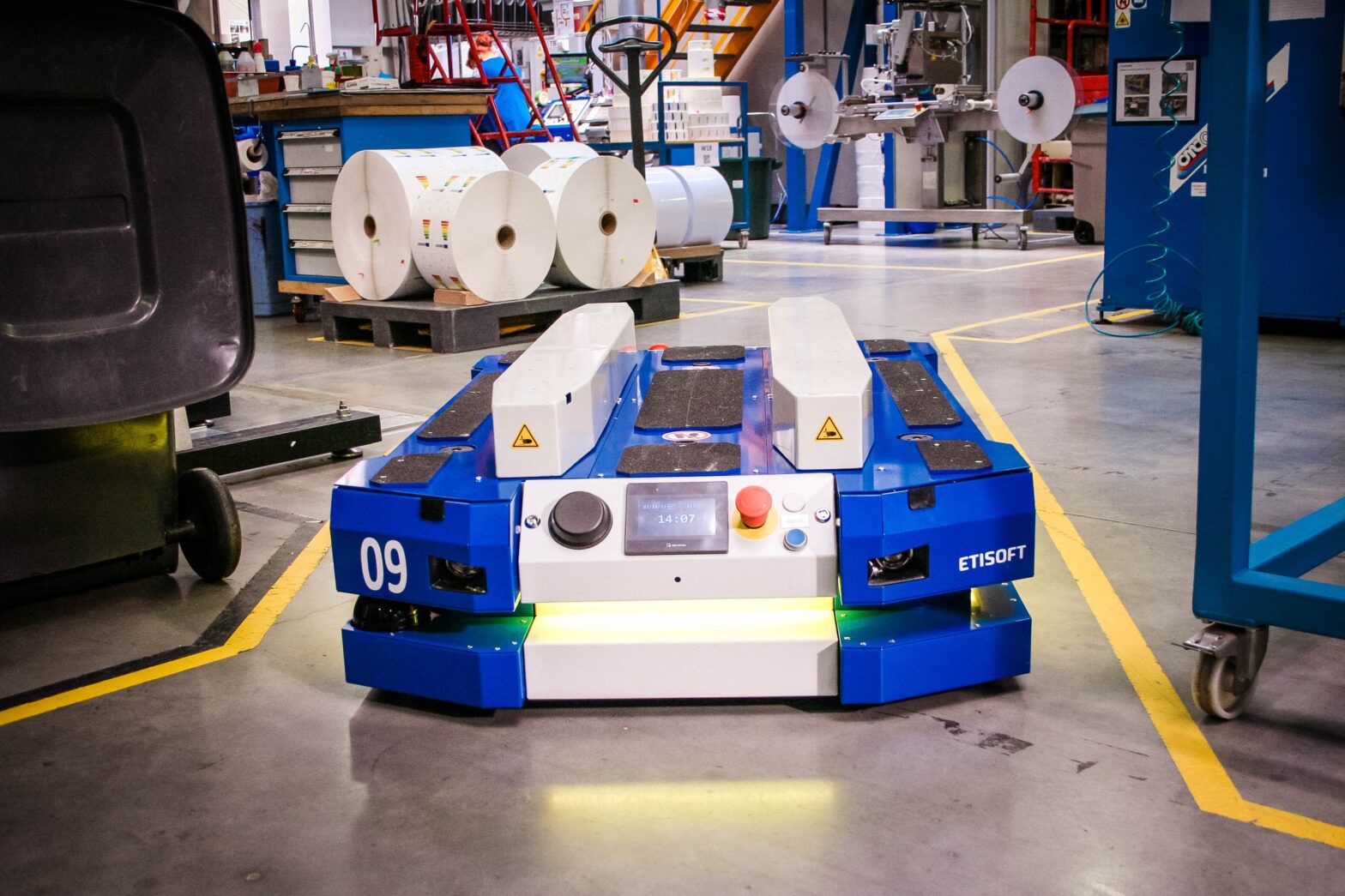 AGV supports transport at Etisoft
21 apr 2021
It's called Intrabot and only recently has it begun to move along a designated route in the Etisoft's production halls in ul. Sowinskiego. The AGV/AMR type vehicle designed by our colleagues from Etisoft Smart Solutions is another solution (after, among other things, etiSZOP and Auditor – APS System which we offer our customers and, at the same time, use ourselves within the framework of facilitating our own actions. We are eager to present our clients with our original ideas "in motion" since they allow us to make the advancement level, versatility of the offer and our working environment evident.
How does Intrabot work?
The moment the operator wants the pallet to be picked up he sends a signal/receipt order via etiSZOP. Then the unmanned vehicle approaches the Gidue machine, from where it picks up the labels and transports them to the packaging foremen.
The vehicle carries out two types of transport, transporting products and semi-finished products. The weight of the transported load amounts to about half a tonne.
"Intrabot replaced the traditional forklift truck. It took us a while to get accustomed to its presence, to the fact that it moves, but it stops and waits until the way is clear again when an employee or another obstacle appears on the way. There hasn't been any collision yet," Maciej Jurczyk, production director, says.
It is possible that AGV will also carry out further collections from other flexographic machines in ul. Sowinskiego.