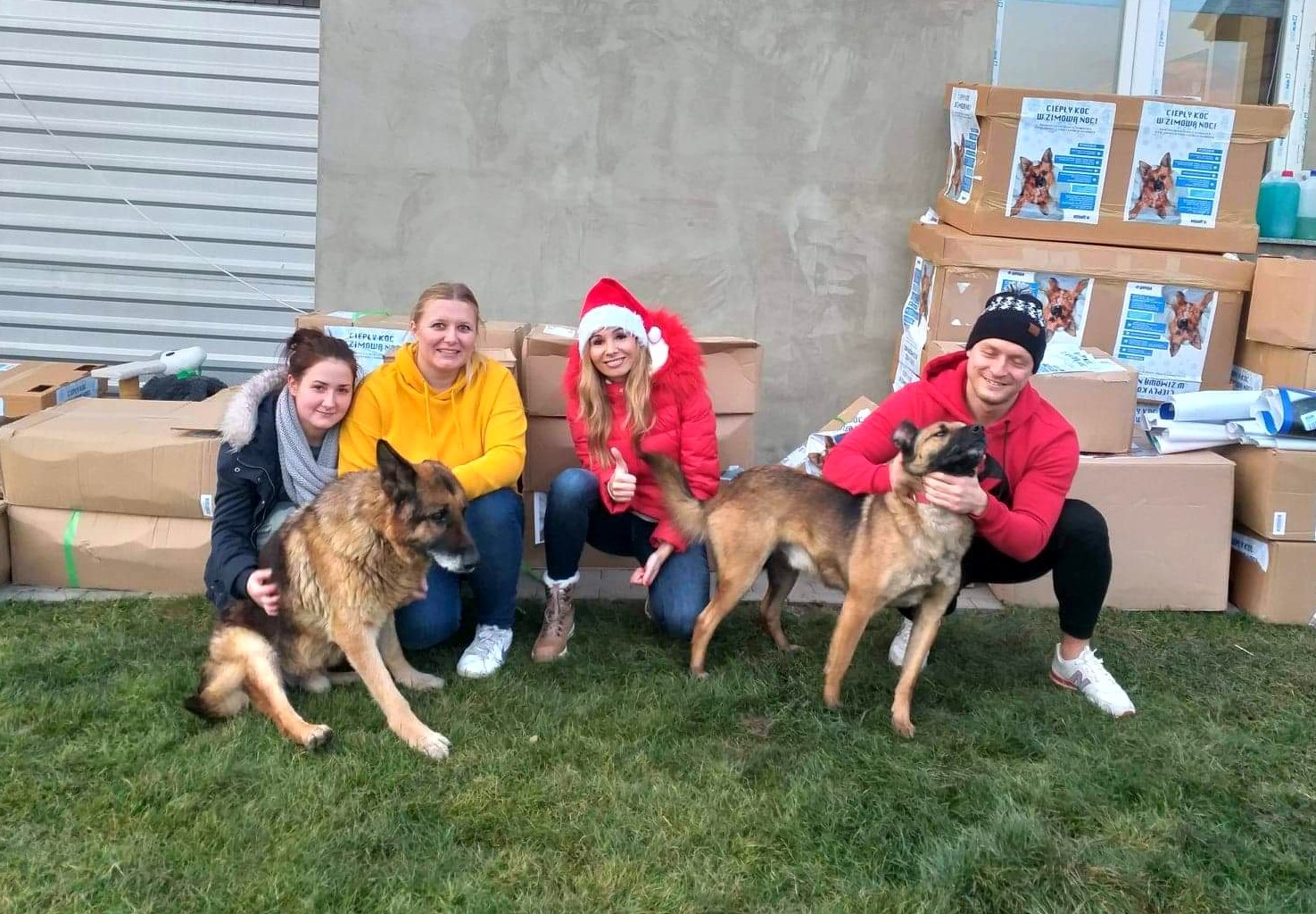 A warm blanket on a winter night – we have helped homeless animals
21 dec 2020
We have a record! Although the time is not easy, thanks to the big hearts of the employees and members of the Management Board of our company, we have delivered almost 600 kg of dry and wet food, including the specialist and most needed one, to the animal shelter in Miedary!
The fifth action turned out to be the lucky one
Apart from that also pasta, rice, blankets, duvets, toys for the animals, scratching posts, and insulation mats to make the kennels warmer… Our company delivery car could barely hold the pallets with boxes. We consider the fifth edition of Etisoft action "A warm blanket on a winter night", and the second one for 140 dogs and 30 cats from Miedary, to be a great success!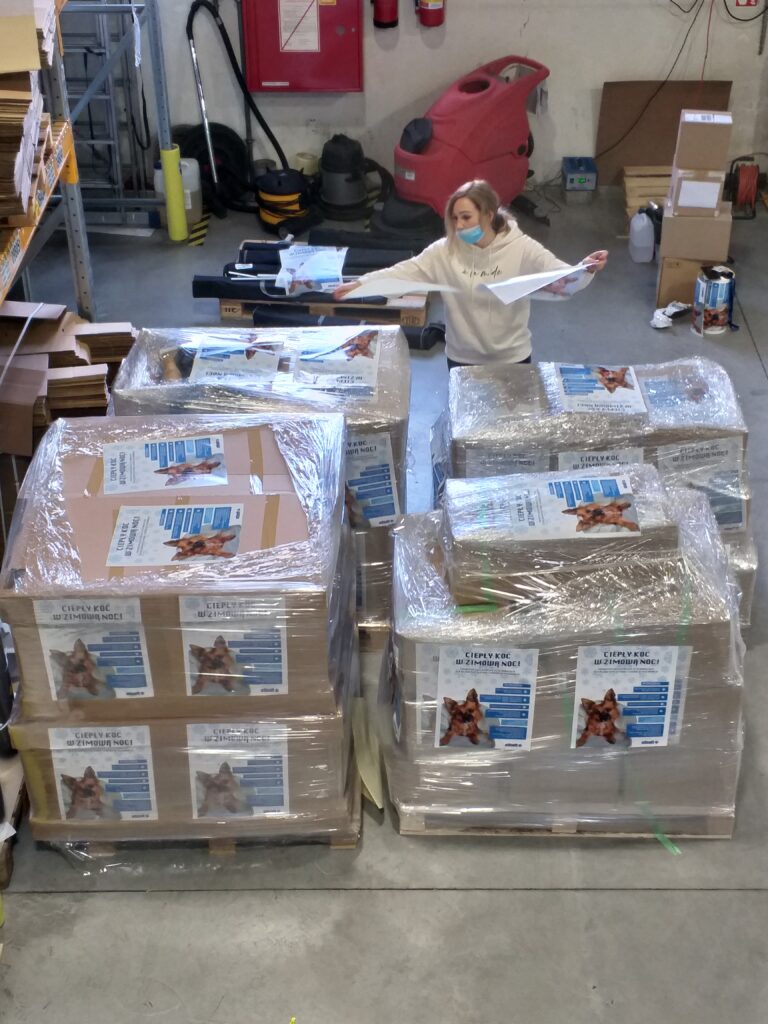 "How do you manage to raise all that? You're amazing!" with these words deeply moved Betina and Magda from the shelter welcomed us while being drowned out by the loud barking coming from the dog kennels.
Joy, tears and emotions
Ada Dziadosz, the initiator and good spirit of the company actions was moved as well. Our friend also encouraged her own friends to share their gifts, and at the signal "I have three towels to give away" she could go to the other end of Gliwice.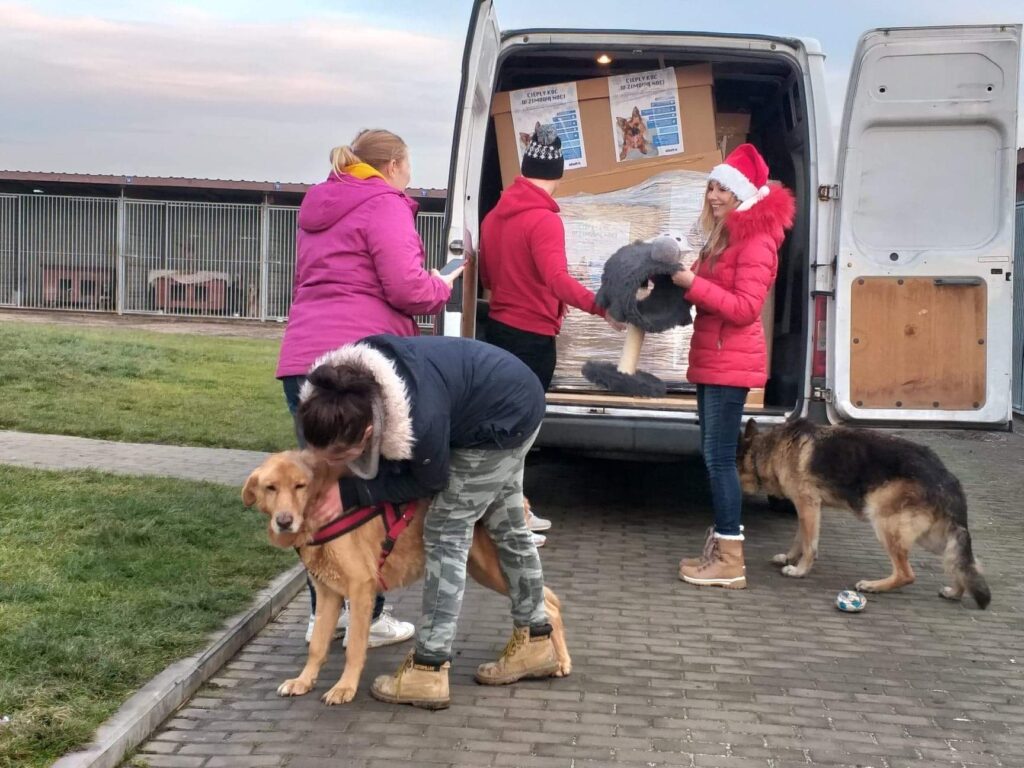 The shelter for dogs is a specific place. Here, joy is mixed with emotions and sadness. Therefore, we said goodbye to the mongrel Jacuś who on the day of our visit was supposed to get to a new family and his own couch. And we couldn't understand at all why Alex, the one who greeted us with such vigor, is still here…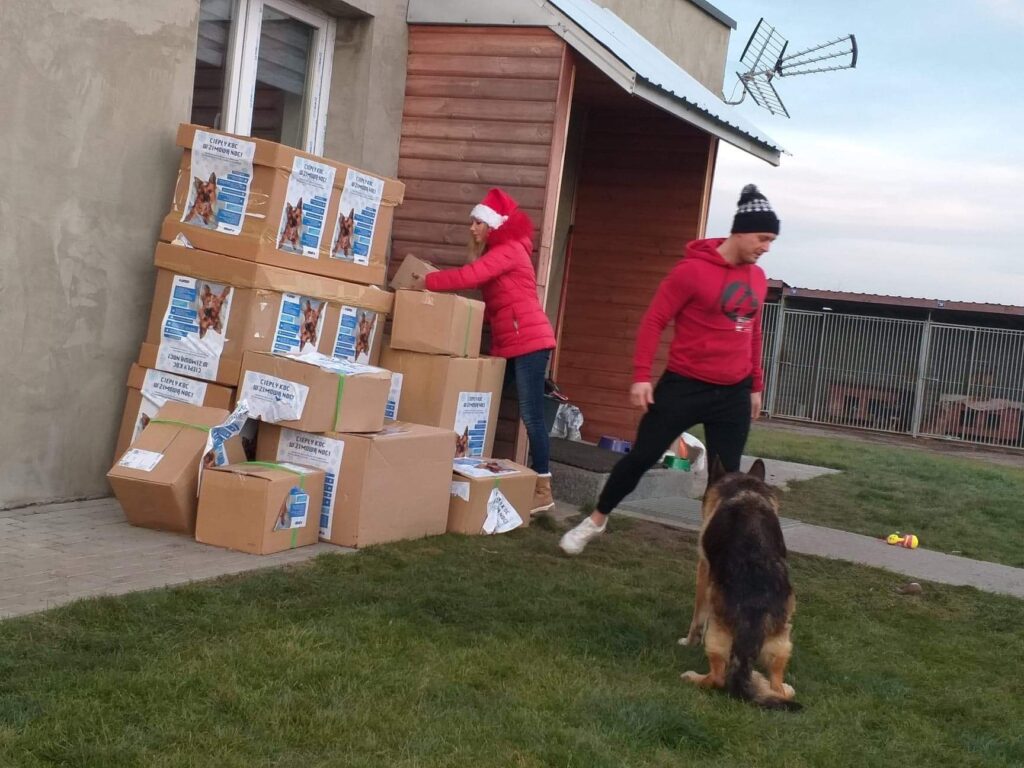 We would like to thank all the friends of animals for their great help and support!
#EtisoftItMeansMore