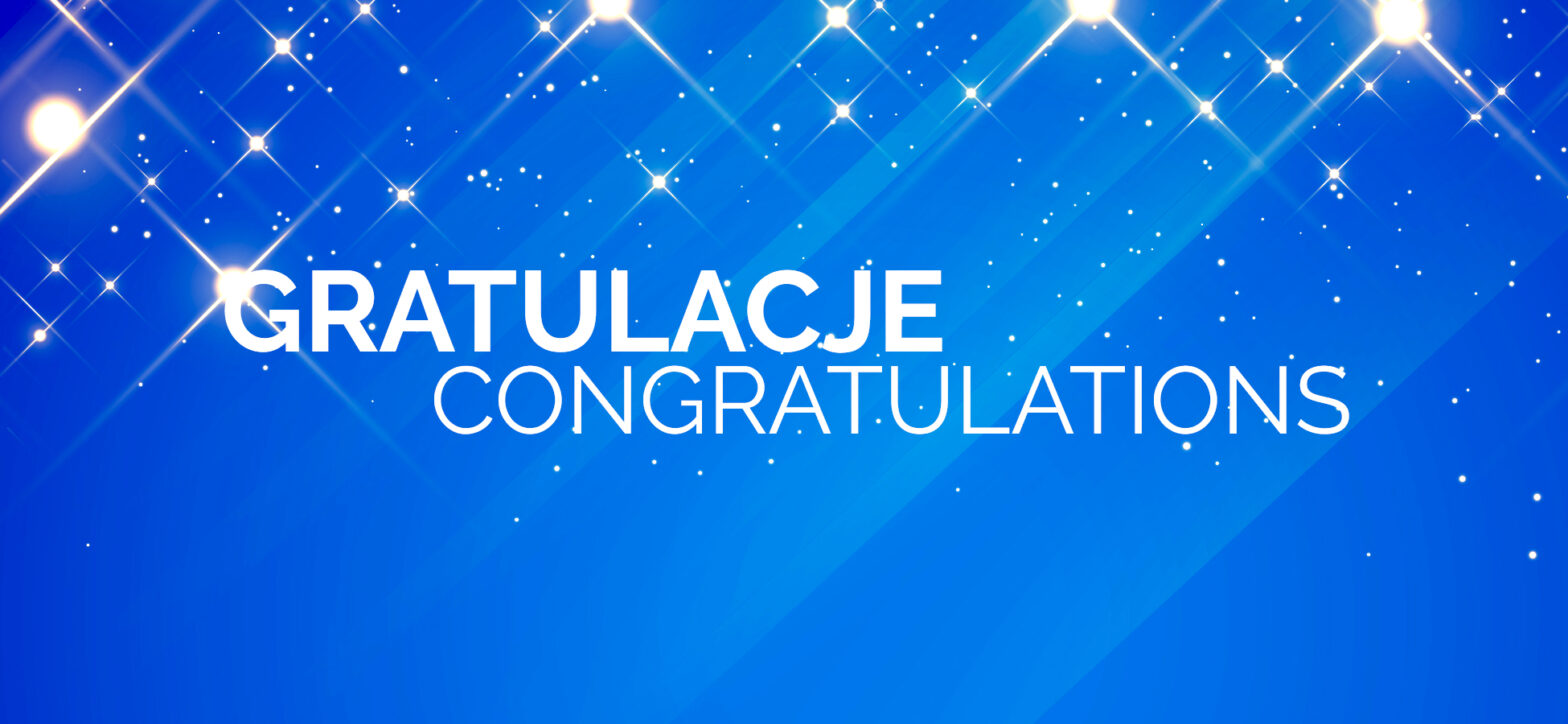 For me, Etisoft is… Our "ten-year-olds" have the floor
12 jan 2021
The annual December meetings of all the company's employees were an opportunity for us to sum up the year that has passed. On this occasion, we celebrated the 10th anniversary of work at Etisoft. We also announced who, in the opinion of our employees, had deserved the title of "Associate of the Year."
The situation connected with the pandemic forced us to change the formula. We could not meet in such a large group but the tradition of honouring our employees has become a reality.
On this occasion, our "ten-year-olds" were given the floor. What do they associate Etisoft with? Here are some of the afterthoughts, opinions, impressions, memories…
Dorota, commercial marketing manager
For me, Etisoft is, above all, a galaxy of fantastic people with whom I've had an opportunity to work, organise company events and spend time outside work. Some of the acquaintances and friendships have already become an inherent part of my life and I hope that there'll more of them in the future.
Damian, shift foreman
I've never wondered what the workplace means to me. Let me put it shortly… I'm happy to work in a stable company in a virtually the same team and… for another ten years!
Roman, flexographic machine operator
…nice people, very good atmosphere – this is what has always been the most important to me and what I found at Etisoft.
Ewa, sales service coordinator
Etisoft is… people. 10 years of work enabled us to get to know one another in various situations. I know I can always count on respect and support, especially in stressful situations. I feel very good in the Etisoft team and I'm happy to be a part of it.
Magdalena, accounting specialist
For me, Etisoft is… stability and very nice people. Within the last years the company provided me with the opportunity to develop both within accounting and HR. In fact, I even perceive remote work as a new stage of development. I think that recent months have given us a lot to think about. That is why I'm happy that our company is developing in this time, which makes it possible to be optimistic about the future.
Magdalena, key account specialist
For me, Etisoft is an opportunity to meet people with passion and wide knowledge, willingness to offer help and support in every case. I'm happy to have had the opportunity to develop myself professionally and personally during these 10 years.
Ismena, packaging machine operator
For me, Etisoft means work in an engaged and nice team, because, as we know, people create the atmosphere. My 10 years of work in our company perfectly confirm my words 🙂
Maciek, senior key account manager
I'm happy to work in an interesting industry, in a developing, stable and safe company. Even during the time of the pandemic, we managed to maintain our position and even extend our activity by new products and clients. Each day here brings something new: easier or more difficult tasks, but I always perceive them as challenges which I have to tackle and move on.
Dariusz, ribbon cutter operator
For me, Etisoft means clean and calm job, and people are really "cool." I hope that after the pandemic we'll get back to our company's trips. A lot was happening here when it comes to this subject. I've always been impressed by the resourcefulness of these events.
Łukasz, quality specialist
The past years have enabled me to develop personally and professionally. This provides me with the sense of trust, support, faith and willingness in view of further cooperation. Work is not everything in life, therefore let me mention that Etisoft helps to realise our passions. Keep up the good work! Thank you!
Twenty "Associates of the Year" have been chosen from almost 70 proposed persons. We're glad about the new faces that appear in the plebiscite for the first time, as well as the presence of the employees who have been appreciated once again. Engagement, motivation to action, cordiality, and, above all, readiness to offer support are the values that cannot be overestimated. Thank you!