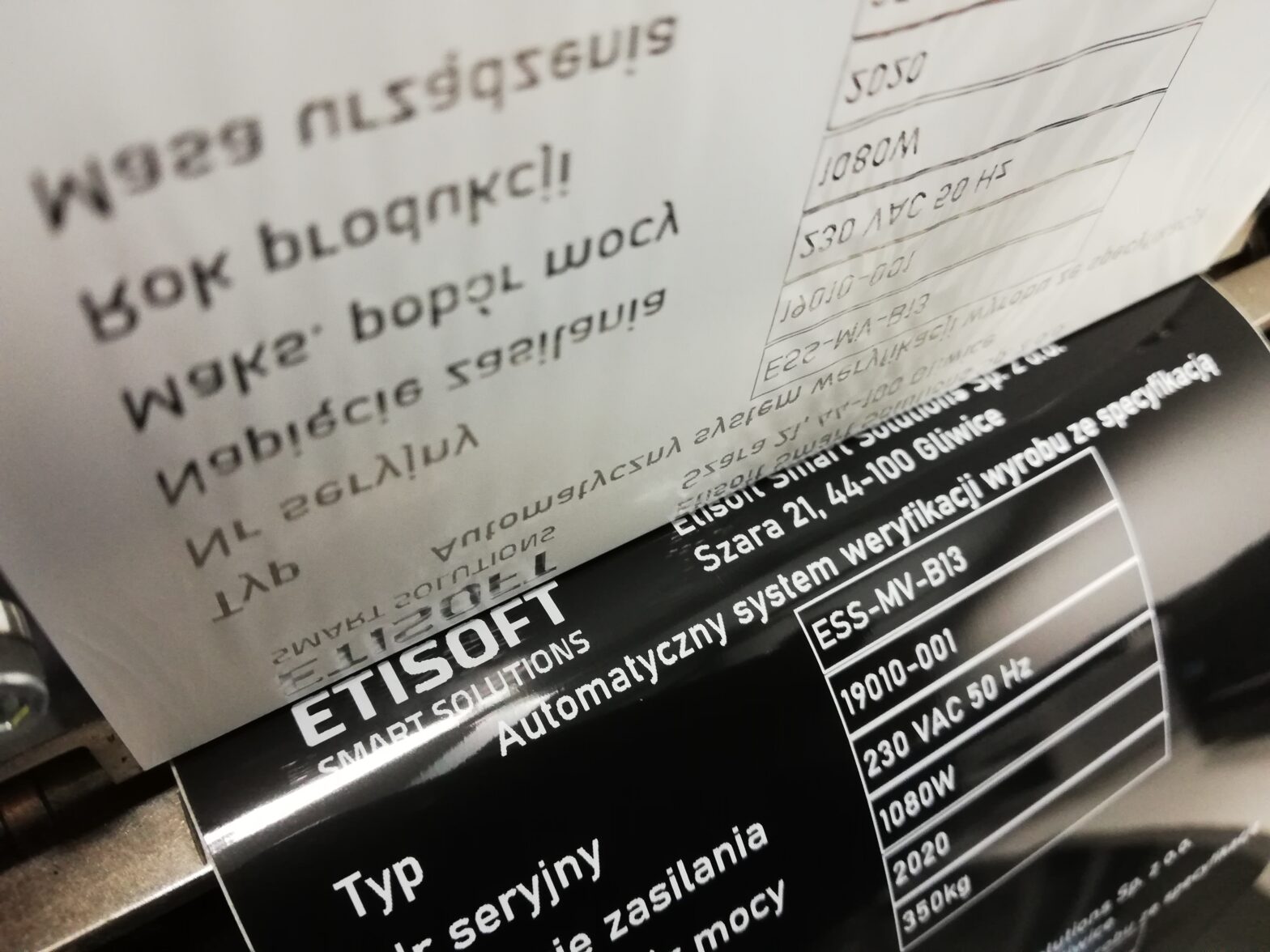 Rating plates and marking with white resin ribbon
15 sep 2021
Rating plates are an indispensable part of every piece of equipment. Industrial machines, vehicles of all types, domestic appliances, tools. Each of these devices, in accordance with the standards, must have a rating plate. It contains the most significant information about the device. First of all, its name, manufacturer, and year of manufacture. If the device is manufactured in series, the serial number is also included. The basic parameters of the device, such as rating power, weight or load capacity are also an essential element of the plate.
While heavy industry mainly uses engraved metal plates fastened with rivets, other industries use foil labels on which the necessary information can be printed. This is both economical, and, above all, flexible solution. It is economical because less work is needed to print the labels, and flexible because only as much is printed as is actually needed. This results in reduced costs.
"ON DEMAND" rating plate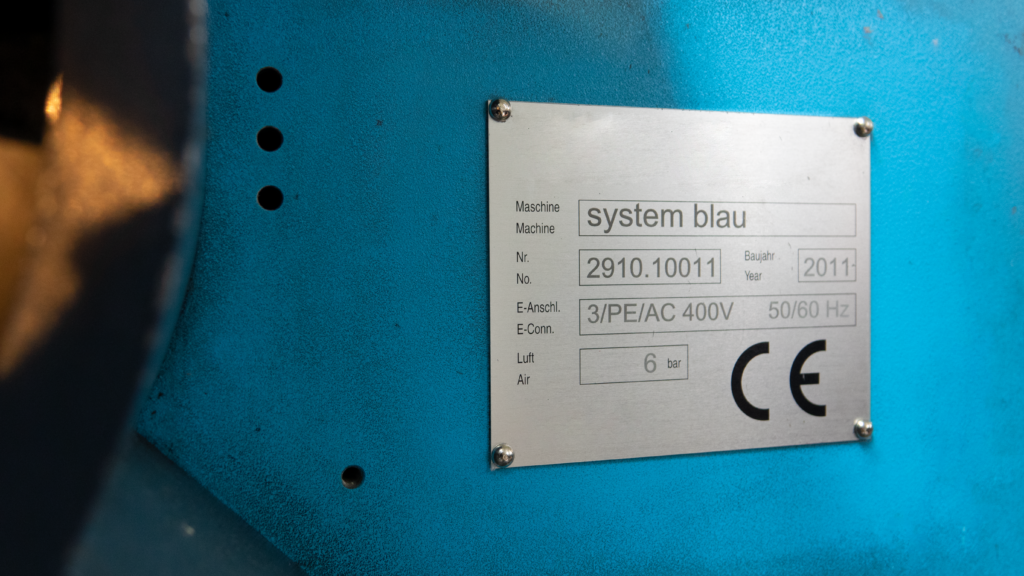 For printing rating plates, a foil label and a black resin thermal transfer ribbon are usually used. Such a combination provides a durable and hazard-resistant print. At the same time, it should be remembered that the durability of the print depends on the choice of material and thermal transfer ribbon.
However, we are still talking about a label made of a white or silver material and a black thermal transfer ribbon. However, there are cases where a black label is wanted. What then? It is possible to use the so-called negative print for printing such a label. This, however, entails several risks:
printing of the same label in negative shortens the life of the print head
heating up of the print head over its whole width can cause the thermal transfer ribbon to wrinkle, therefore the print is not perfect
wrinkled thermal transfer ribbon makes it necessary to print the label again, which generates additional costs,
no possibility to print the label up to its edge.
White resin thermal transfer ribbons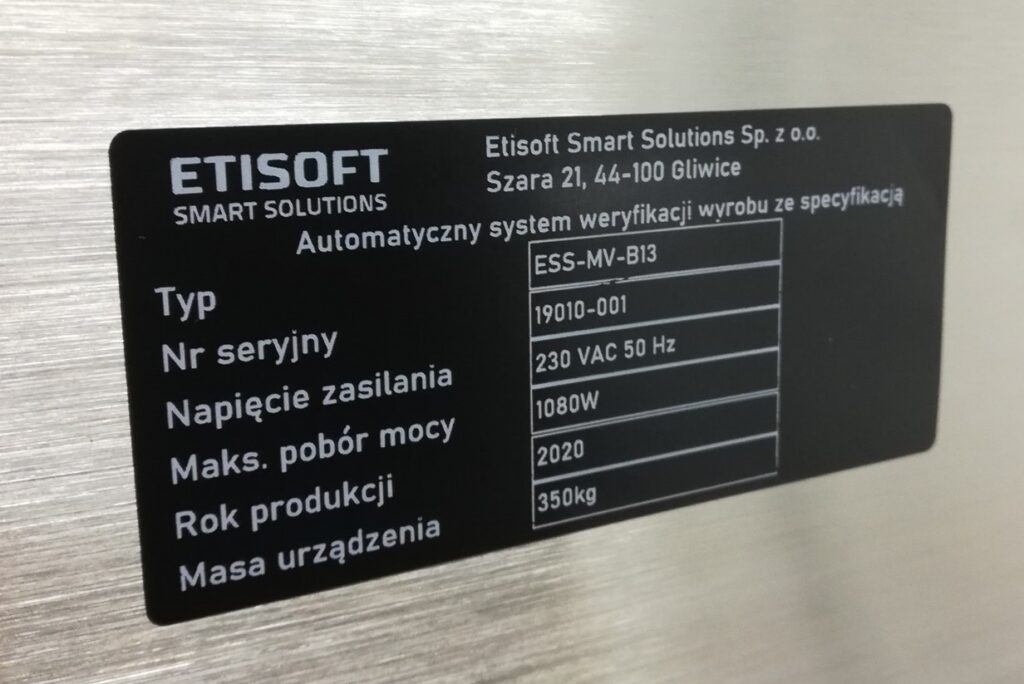 A label made of black material and white resin thermal transfer ribbon is an excellent alternative for such needs. For this type of application, the ribbon from Etisoft's offer, PANTONE RESIN CR WHITE and PANTONE RESIN ED WHITE, can be successfully used. This solution brings many benefits and, above all, eliminates all the above-mentioned problems.
White print on a black background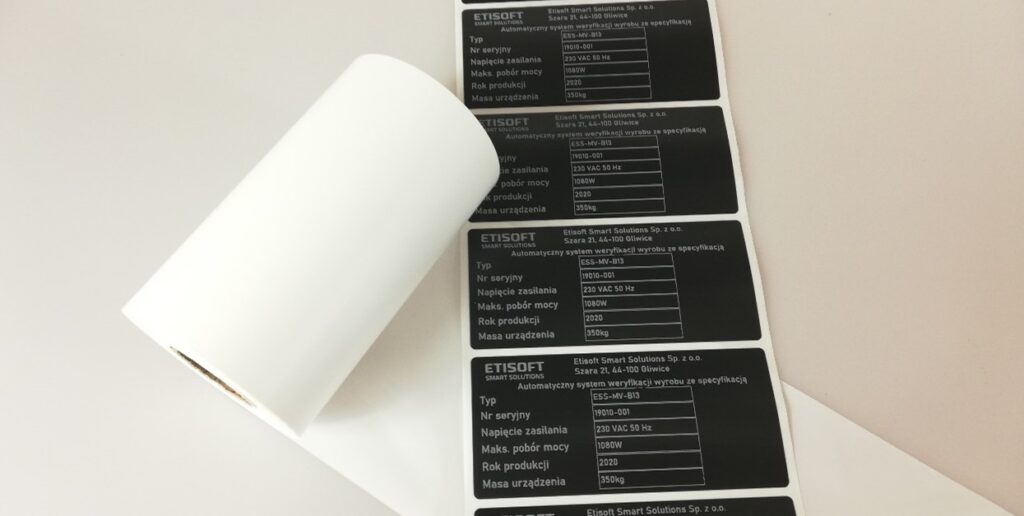 Etisoft has two white resin ribbons in the offer of colour thermal transfer ribbons. PANTONE RESIN CR WHITE and PANTONE RESIN ED WHITE are a perfect solution for such applications. Two ribbons, each for a different type of print head.
PANTONE RESIN CR WHITE is a high-quality thermal transfer ribbon of increased resistance to chemical substances. It is designed for flat head printers and is characterised by excellent print quality, while the intensive white print provides correct bar code and 2D code reading parameters.
PANTONE RESIN ED WHITE is a solution for printers with near-edge print heads, but it can also be successfully used with flat heads. Due to its high resistance to scratches and commonly used cleaning agents the ribbon is frequently used for printing on material other than white. The ability to print at high speed is an additional advantage of this ribbon. However, in comparison with PANTONE RESIN CR WHITE it does not produce a print with such an intense white colour.
We recommend the E-7016 fabric for printing black rating plates. It is a black polyester foil of the proper thickness and with a glossy surface for this type of application. It is characterised by a strong adhesive thanks to which our markings will not peel off on their own under the influence of weather conditions. The material meets the requirements of the EU REACH and RoHS regulations, and additionally, the durability of the printing with the above-mentioned thermal transfer ribbons is guaranteed by the UL certification.
Thermal transfer ribbons offered by Etisoft are available in different widths and compatible with devices of renowned producers, such as: CITIZEN, ZEBRA, TSC, HONYEWELL or PRINTRONIX.
Test the quality of the materials offered by Etisoft and ask for a thermal transfer ribbon sample.