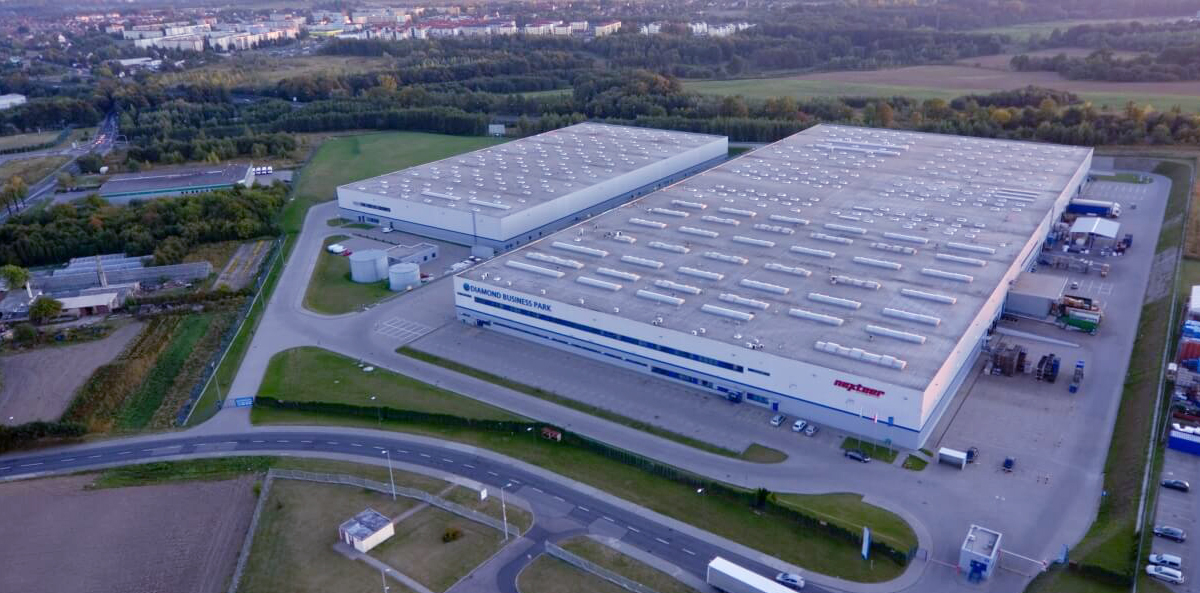 Moving to Diamond Business Park – this is where our modern, technologically advanced warehouse and shipping centre will be located
2 jun 2021
We are developing! Works are already in full swing in our new warehouse and shipping hall in Diamond Business Park in ul. Da Vinci 5 in Gliwice. There are plenty of them since the nature of another Etisoft's location will differ significantly from what we have been accustomed to. Process automation and technologically advanced solutions – this is the vision of our company. Not only do we talk about why they are so important, we offer them to our customers, but we also use them ourselves in our working environment.
Etisoft will soon be able to boast a modern automated warehouse, picking and shipping centre for finished goods. We have more than 4,000 square metres of warehouse and production space and 218 square metres of office space to develop. Our direct neighbour will be one of our daughter companies which means operating in DBP on the area of over 6,000 square metres.
The main purpose of the move is to bring together under one roof the raw materials storage facilities, which were previously dispersed over several locations. Moreover, Diamond Business Park will remain the site where high-volume labels will be produced. The main shipping warehouse will also be moved here.
The operation of our warehouse will be based on the SALMA system. It is the Automated Logistics and Notification System. It will include automation equipment for transport, storage, delivery for packaging, and packaging.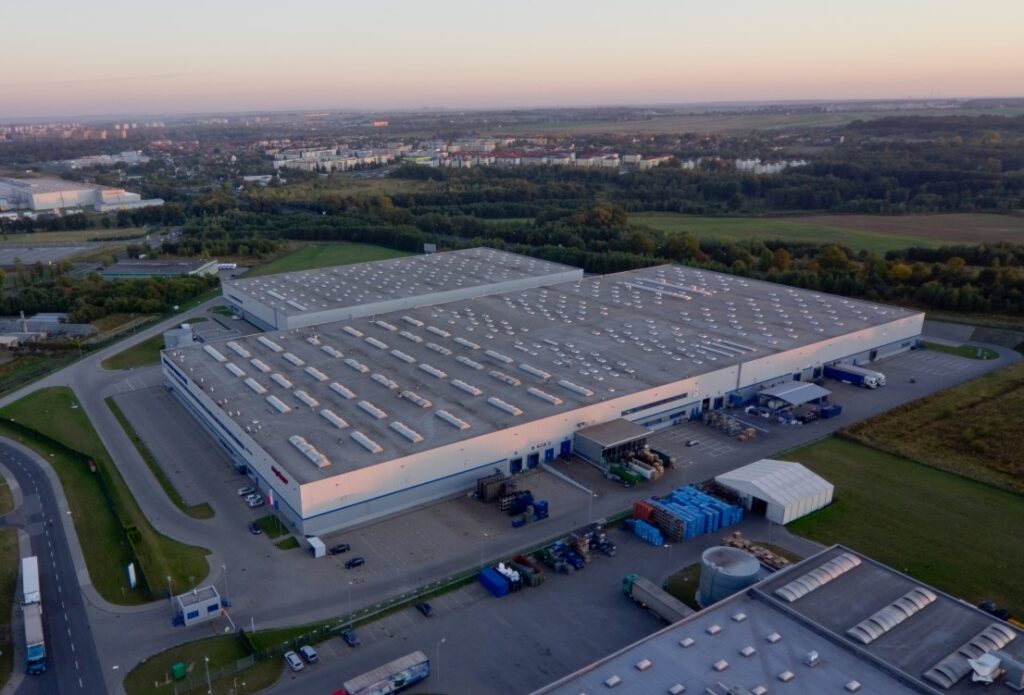 Transport will be based on modern AGVs which will carry Euro pallets
Storage will take place in a stacker crane which will store about 1,000 Euro pallets. The pallets will store standardised product containers.
Delivery for packaging will be carried out by a sorting robot which will move the containers from the pallets to the roller conveyor. The roller conveyor will then transfer the containers to the packing station.
Packing will be supported by the system which assists the operator. The system will inform the operator which carton to use and how to arrange products for optimum results.
The entire operation of the system will be supervised by the etiSALMA software which has been developed specially for this purpose. The solution will be integrated with the ERP LN system used at Etisoft.
This undertaking is being carried out together with Etisoft Smart Solutions, a daughter company of Etisoft. We do it with the development of the company and its employees in mind, but also to present interested customers with the offered intralogistics solution while working live in a real working environment.
"The past months and financial results achieved by the company show that we are developing as a supplier of labels and technologically advanced products that automate processes," Michał Majnusz, the President of Etisoft, says. "Automation of our warehouse will certainly allow us to use the experience and manage the work of our existing employees in a better way. They will gain new knowledge and a boost to their professional development. AGVs mean a more efficient and attractive work."
"The transformation of industry, its development and readiness to follow the same path as our customers have recently been a driving force behind the development of Etisoft. Hence the expansion of the brand's portfolio with technologically advanced products and solutions. Automation of Etisoft's warehouse will translate to comfort of work, but above all, it will facilitate the service of our customers," Damian Janiga, the Vice-president of Etisoft, adds.
"We would like to thank you for your trust. We are also glad that Diamond Business Park Gliwice meets operating, and location needs of our long-term business partner, that is Etisoft. In relation to the expansion of Etisoft's space, we are glad that the commercial negotiations have brought mutual satisfaction," Urszula Rasmussen, the Head of Industrial Leasing, White Star Real Estate managing Diamond Business Park, adds.
We plan to complete the move to DBP by the end of 2022.
PHOTO: Whitestar Real Estate