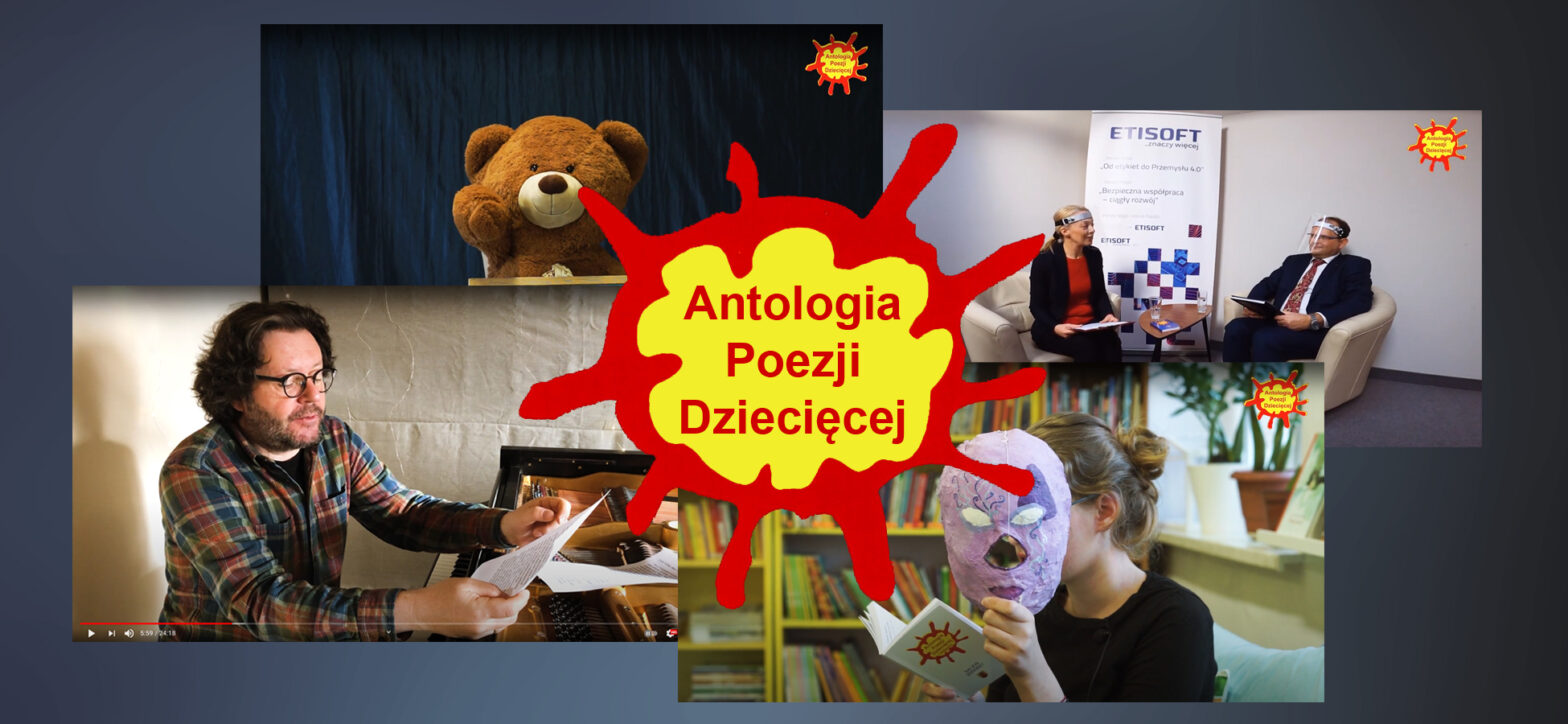 Etisoft supports young poets
3 feb 2021
"Follow your dreams"
"Because young people only spend time on the Internet" … Does it sound familiar to you? Against stereotypes – not only, and the world of young people's imagination is also the written word and creating poems. Our company has been engaged in supporting literary talented children and teenagers for many years. The 17th poetry book "The Anthology of Children's and Young People's Poetry," which is mainly sponsored by Etisoft, has just been released to the market.
The release that is a result of the Voivodeship Poetry Contest for primary and secondary schools in the Silesian voivodeship, has already become a brand in its own right. Over two thousand students from over one hundred facilities submitted their works for this edition of the contest organised by the Primary School No. 30 in Zabrze. The honorary patronage of the literary undertakings was taken by the Wisława Szymborska Foundation. As usual, the originators managed to invite as a reviewer an authority and a person who works with words on everyday basis. This time the work of young people was reviewed by Grzegorz Turnau, a singer, composer, and poet.
Way to success? Passion and development
"Writing poems makes it possible to express one's dreams, impressions and emotions. They are created by children who are sensitive to what they experience and perceptive observers. They put on paper the thoughts which run through the heads of probably every teenager. It could be a quarrel with a brother, concern over the state of the environment, but also specific reflections on current affairs. Young people have their eyes wide open and are not afraid to write or talk about them. Thus, there were poems about the Smolensk air disaster, events in Wujek coal mine, death of John Paul II or Euro 2012," Anna Dermont Brandys, a Polish teacher at the Primary School No. 30 in Zabrze, originator of the literary undertaking, describes and adds, "I even have such an idea to compile a calendar of events in recent years on the basis of the poems and show how they are received and assessed by young people".
Michał Majnusz, the president of Etisoft, while answering a question by Anna Dermont-Brandys referring to our company's strong position and recipe for success, addressed his words to young people, "Follow your dreams, develop your passions. This is your currency. Invest in your development. Do what you are doing in an honest way while respecting yourselves and others. I keep my fingers crossed for your successes!"
The conclusion of this year's edition of the contest assumed the form of a virtual vernissage (below). We took this opportunity to congratulate the winners and wish them every success. As Michał Majnusz emphasises, supporting young creators and their passions is in line with our strategy of aiming actions at the local community.
None of the reviewers refused
We will take this opportunity to recall a distinguished group of former reviewers. These were, among others, Jan Miodek, Krystyna Janda, Jerzy Stuhr, Danuta Stenka, Piotr Fronczewski, Wanda Chotomska (who wrote a fragment of the review as a poem!), Kazimierz Kutz, Joanna Szczepkowska, Daniel Olbrychski (who asked for permission to use the poems published in "The Anthology…" during his poetry concerts), Jacek Cygan, Kira Gałczyńska, Janosch, Angela Bajorek, Jerzy Bralczyk, Małgorzata Kożuchowska. It should be added that none of the invited people has ever refused.
The extract of Grzegorz Turnau's review in the 17th "Anthology" poetry book:
Let me congratulate all of you on the creative zest and remind, also myself and my peers, a sentence which I heard from a wise friend from Kraków a long time ago, 'You have to take care of your talent, otherwise it will fly out the window!'
Therefore, take care of your talents, and, since not everyone has to be a poet, just like not everyone has to be a cosmonaut, in the future you' will decide whether you want to turn your youthful passion into your (beautiful, yet very difficult) profession.