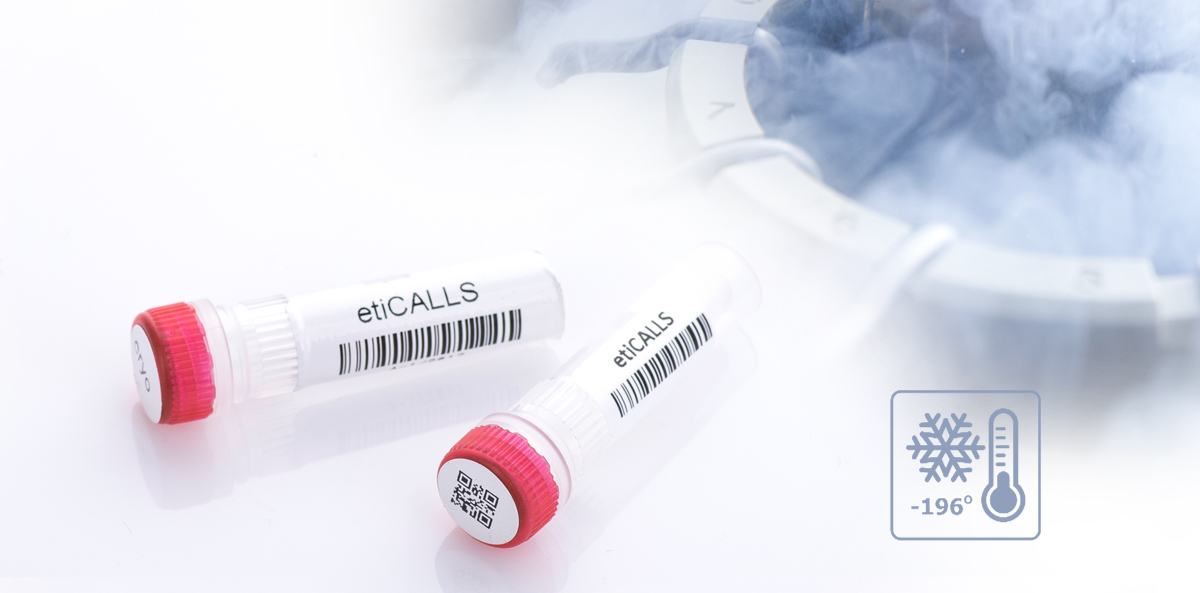 Solutions for laboratories – labels for cryogenics
10 aug 2021
In this section we present you our next solution for the laboratory industry. This time we introduce our solution for cryogenics.
The described solution for cryogenics together with:
solutions for low temperatures
solutions resistant to solvents and chemicals
and solutions with non-migrating adhesive
create our proprietary etiCALLS program dedicated to the laboratory industry.
Where do cryogenic solutions work? It is:
tissue banks
blood banks
stem cell banks
in vitro clinics.
What is the solution for cryogenics?
The solution for cryogenics is a complete set containing:
a set of labels intended for thermal transfer printing (labels are made of a material resistant to very low temperatures)
dedicated thermal transfer ribbon
a printer for printing labels
etiLABEL label printing software
a barcode reader.
The labels used in cryogenics are designed so that patient data, barcodes or 2D codes can be easily printed on them. Properly selected material and printing with dedicated thermal transfer ribbon ensure clear and safe identification of laboratory samples. Moreover, they allow to store samples in liquid nitrogen ( -196 °C).
The labels used in this solution are ideal for marking:
test-tubes
ependorfs
vials
straws and tubes in any size and shape.
Labels for cryogenics – advantages of the solution
Labels for cryogenics are also successfully used to mark metal accessories used in laboratories, including the identification of metal shelves, aluminum cassettes, X-ray film cassettes, aluminum vials, aluminum and stainless steel boxes, tools, equipment and other metal objects that undergo freezing and thawing processes.
Easy design and printing of cryogenic labels:
CRYO labels are designed for quick and easy printing directly from your computer.
In addition:
you can use a standard thermal transfer printer
you have at your disposal our proprietary software with templates, you create print designs
we provide support by experts who will help you choose the right solution
If you are interested in this or other solutions from the etiCALLS program please contact us.