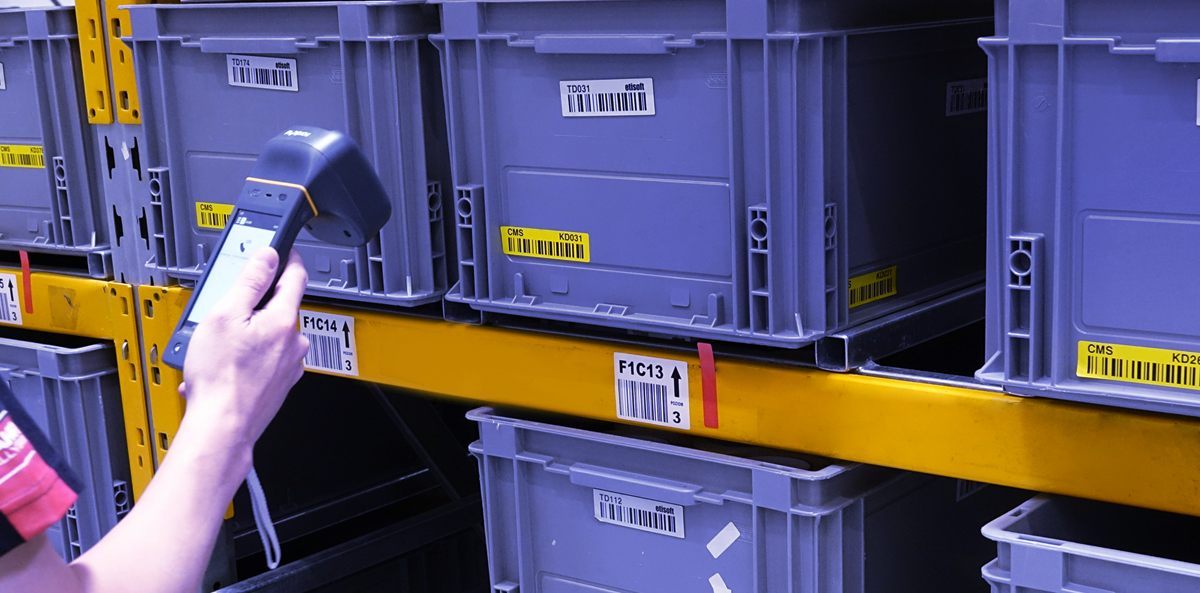 RFID labels for returnable items
28 nov 2020
Managing transport items – why is it worth tackling this chaos?
Almost every industry in its production plants uses returnable transport items. These are, among other things, containers, bottles and trolleys that circle inside as well as between the departments, or outside, when the goods reach their final recipients. Sometimes they're lost, sometimes they remain unpacked at the client's premises, and sometimes it happens that they aren't returned, although they should be, to their owner. In case of larger companies, it's all about a huge amount of money invested in their purchase. Intelligent management of transport items is a solution. It can be done with the use of traditional methods (piece of paper, pencil) or through an introduction of labels with bar codes in the supply chain. The most efficient and modern solution are RFID labels for returnable items.
Returnable items are most commonly made of plastic, metal, wood and other materials. If we calculate their value, it may occur that we've invested in them quite a large sum of money. We basically treat them as a carrier for actual goods. Meanwhile, if we ponder it, it may turn out that we're not completely sure what's going on with them in the whole supply chain. They happen to be located somewhere on the premises of our plant, at our subcontractors or in places where we don't expect them to be. As a result, a supplier runs out of transport items or he or she has to invest in the new ones. Their lack "here and now" may be connected with delays in deliveries or unnecessary money spending.
Permanent marking of transport items with the use of self-adhesive RFID labels
Self-adhesive labels are the most common type of markings of returnable items. A label properly selected for particular application means permanent and aesthetic marking. We can, depending on the needs, place there any information such as, for example, the company's logo, packaging or product identifier, 1D or 2D code.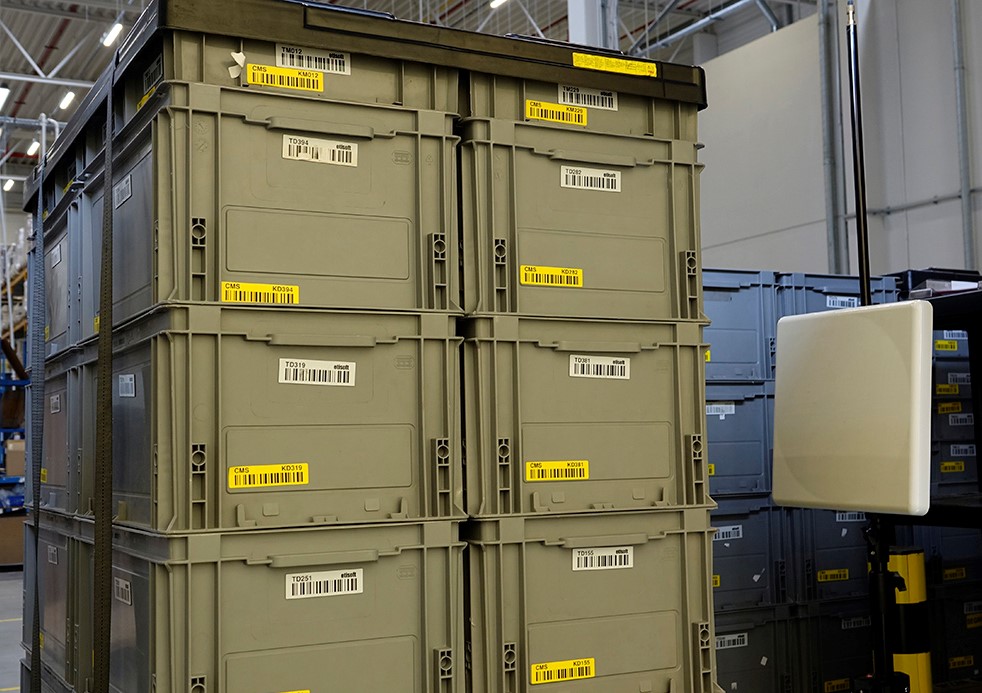 Such label also more and more frequently contains an RFID tag. It allows you to manage returnable items even more efficiently.
Advantages of managing returnable items with the use of the RFID system
Among many advantages it's worth mentioning the following ones:
no need for direct visibility of a label during reading,
large reading distance,
possibility to read many tags simultaneously,
fast course of the process,
possibility of immediate reaction in the event of a prospective lack or incompatibility.
The RFID labels on items allow you to supervise their movement and conduct inventory more efficiently and automate logistic processes even more easily. In the same way the processes of delivering and receiving packaging are much more efficient. For clarification, instead of reading out e.g. other codes from the crates on a pallet it's enough to move the pallet through an RFID gate. All the tags will then be read automatically. It's worth noticing that RFID technology doesn't require direct visibility of the label by the reader.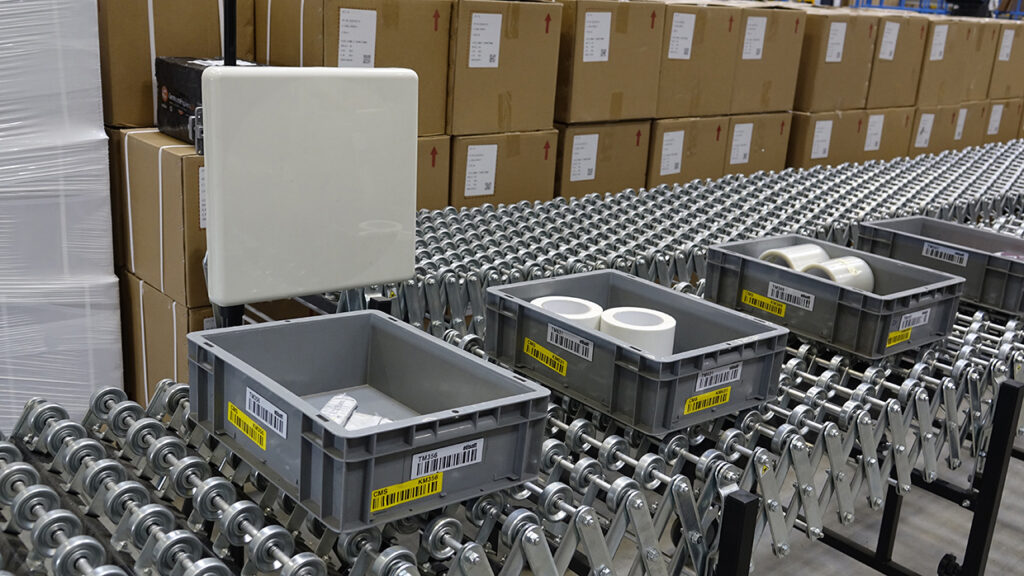 Additional advantage of this type of solution is a possibility to write down (and modify) on an RFID tag additional information as a result of which the very packaging may become an information carrier (e.g. product identifier, commission no. as well as the full/empty status).
The solutions based on RFID also allow you, in cases where it's necessary, to obtain a number of reports and comparisons regarding for example:
monitoring selected parameters of the conditions of transporting and storing items (temperature, humidity)
location of items
information about high or low rotation
the need for item servicing.
How to choose proper RFID labels?
Of course, as it's in case of standard labels, it's important to properly choose a label depending on the item and conditions in which it will be used. It concerns the selection of proper material, adhesive, but also parameters of the RFID tag itself. Therefore, the choice of a supplier who has an experience within this scope as well as the possibility to conduct final tests at the client's premises are also significant.