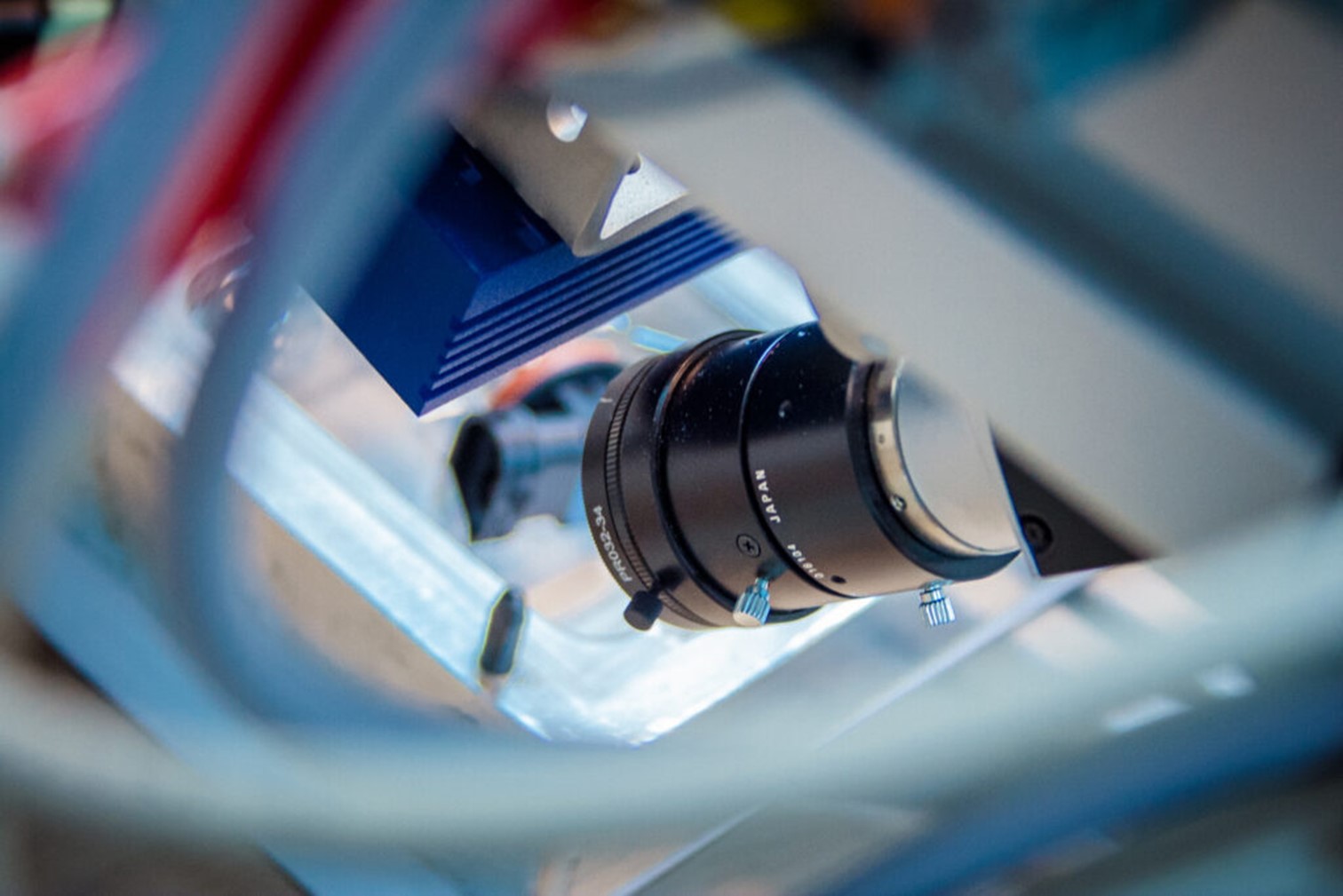 Vision systems in industry – machine visions systems (MVS) [interview]
16 mar 2021
The human eye, in spite of being almost a perfect tool, sometimes experiences worse moments. It can be tired or ill. In case of repeated activities, our ability to see and perceive becomes less sensitive to possible shortcomings and defects. Therefore, modern facilities more and more willingly opt for process automation, replacing human labour in production processes. Machine visions systems (MVS), i.e., automatic status verification based on image analysis, is one of the most interesting solutions.
MVS are solutions within "machine vision" applied in automated production processes. In modern industry, vision systems have taken their rightful place and support production plants in the digital transformation transition to industry 4.0.
Etisoft Smart Solutions, Etisoft's daughter company, creates and develops products which provide customers with a possibility to make a step forward towards Industry 4.0. The vision systems are one of them. What is worth emphasizing, the systems make it possible to observe and analyse reality in a non-binary way. They have a high adaptation potential. That is why companies decide to implement such solutions in the following areas:
quality control
performance evaluation
size measurements in difficult locations
conversion of status
cooperation with robots.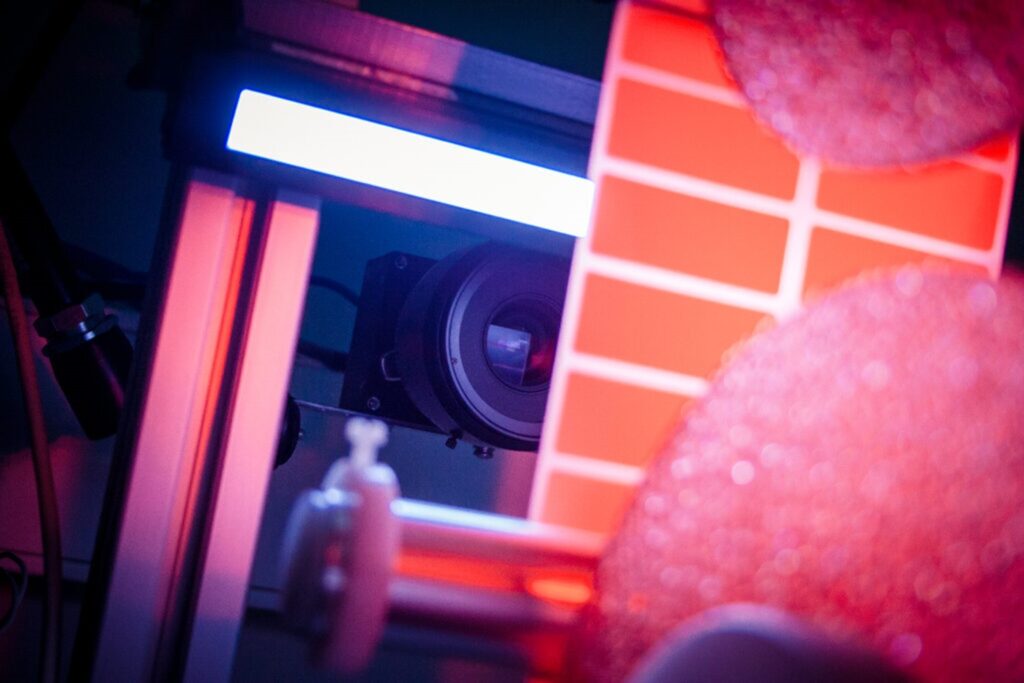 In most cases, vision systems are provided with the user interface (HMI), which is used to present its operation. With its help, we can observe the current statuses, which enables the operator to catch potential errors. Such a supervisor will reliably watch over the quality of production and goods, which is a significant value for a company.
Moreover, a new phenomenon is noticeable, namely, vision systems are being promoted to the role of a stand assistant. They are harnessed to inspect the whole manufacturing process, rather than focusing solely on a single inspection point.
Let's list the situations in which vision systems fit into the Industry 4.0 paradigm.
Communication between machines
Connecting the vision system with other machines makes it possible to make it "eyes" for other machines. Thus, the machines which carry out production will receive online feedback that will enable them to correct their actions. Increase in efficiency and quality improvement are the advantages of such a combination.
Communication with MES and ERP systems
Contemporary vision systems lead the way in data exchange with such supervisory systems as MES and ERP It results from the fact that IT technologies used for the production of image recognition applications are frequently identical to the ones used for making supervisory systems. Hence, it's not difficult to find a common language between the systems.
The vision system can send current information from the production line concerning quantitative and qualitative parameters of the manufactured elements. This data often feeds systems responsible for tracking product flow and the assembly process (traceability) or drawing conclusions about the status of the production line. Without the data, production planning and performance analysis mechanisms would remain blind and flawed. Hence, this functionality is becoming more and more significant and indispensable.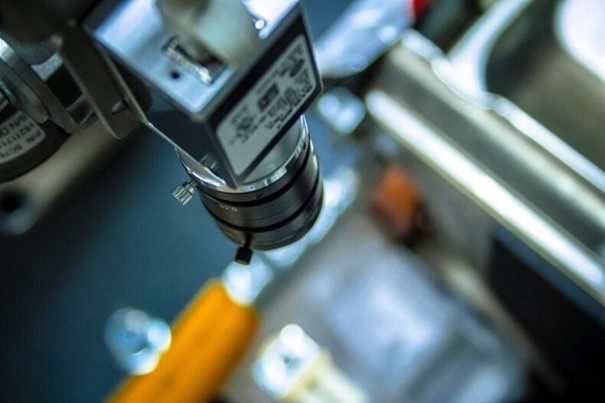 Prediction
Most frequently, vision systems are not equipped with predictive mechanisms. Instead, they support predictions that work in cloud computing by providing them with appropriate data. Based on the data from the vision system, conclusions can be drawn about the condition of production machines, which will make it possible, for example, to plan service activities in advance. The company can therefore effectively protect itself against unplanned stoppages, and thus, losses in production. This operation would not be possible without the implementation of image analysis systems at key points of production lines. The prerequisite here is to equip the vision systems with the possibility of vertical communication.
Adaptability
The adaptability of vision systems is expressed in two aspects, i.e., self-adaptation and supporting the adaptation of other devices.
Self-adaptation results from the fact that the system is able to recognise the object it is dealing with and apply appropriate recognition criteria to it. For example, when different product models appear on the same production line, it is necessary to apply different verification parameters. However, it should be noticed that if individual products differ significantly from one another, automatic analysis may not be possible without changing the stand.
Supporting the adaptability of other devices consists in transmitting a set of information to cooperating machines which will enable them to improve their operation. A classic example is the measurement of the position of production materials. Position data are passed on to robots, for instance. These, in turn, are able to correct manipulation paths on their basis. Without such close cooperation, the robot will not be able to do its job properly. This condition cannot be met when there is no horizontal communication on both sides.
Summary
Not only do the vision systems for industry meet the requirements of the concept of industry 4.0, but they are also becoming a key element of this increasingly complex mosaic. It will be difficult for investment, maintenance and implementation departments to escape them. The race for higher quality and better performance should start now.