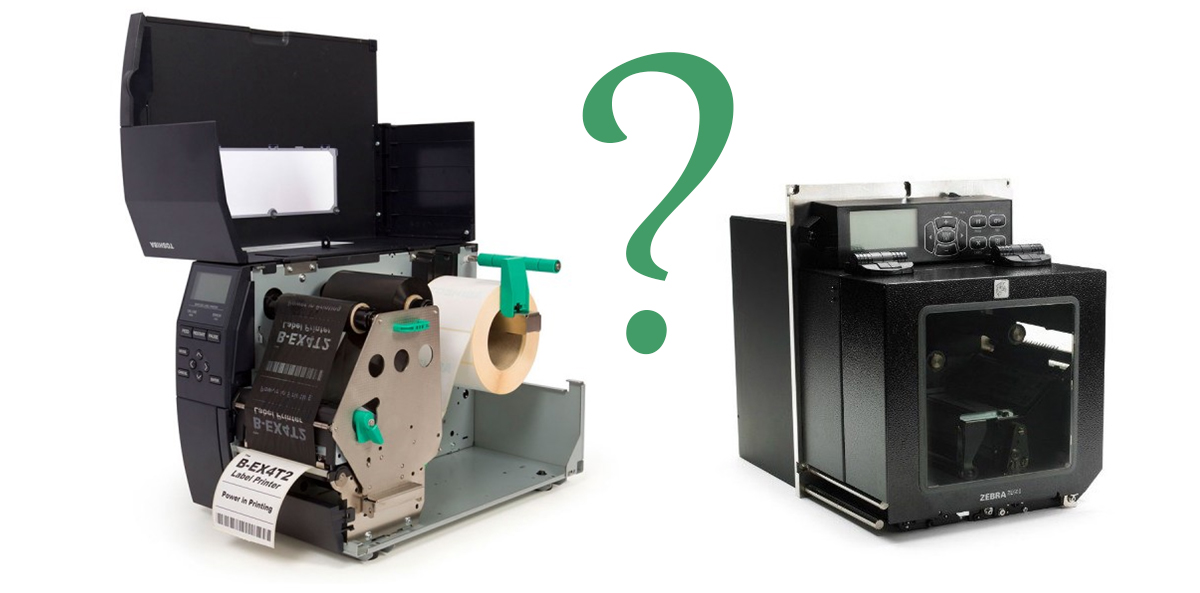 An application device with a print module or a thermal transfer desktop printer? Advantages and disadvantages.
6 aug 2021
The choice of a printing and application device for our labelling process during production requires, among other things, defining whether the label applicator should be built on the basis of a thermal transfer printer or perhaps using a print module intended for use with labelling machines.
Print module
Print modules are devices dedicated for printing content on self-adhesive labels. Some versions of print modules allow for simultaneous encoding of RFID tags.
The print modules have unified external dimensions, installation openings and similar height of mounting guide rollers and print head. Such standardisation allows each manufacturer of applicators to prepare a universal labelling solution, whereas the selection of the module itself depends on the printing properties (e.g., resolution, maximal label width), user preferences or standardisation adopted in the production plant. Print modules have neither a label roll unwinder nor a blank liner rewinder. As standard, they are equipped with an applicator interface (I/O) which makes the exchange of signals with an external control unit (e.g., PLC) possible.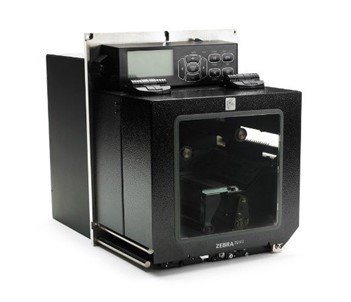 ADVANTAGES:
Fully industrial design for 24/7 operation
Standardisation – easy replacement with a print module from another manufacturer
Print head located near the bottom of the printer – possibility of direct application of the label on the product after printing
Perfect for high-speed applications
High precision of label feeding
Left- and right-hand versions for better configurations and integration with the production line
Possibility of moving the control panel to another easily accessible location
Possibility of installing large-diameter label rolls
DISADVANTAGES:
More expensive than TT desktop printer
Necessity to add/build on a label unwinder and rewinder.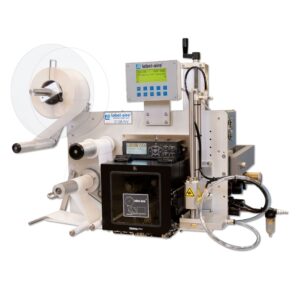 Thermal transfer desktop printer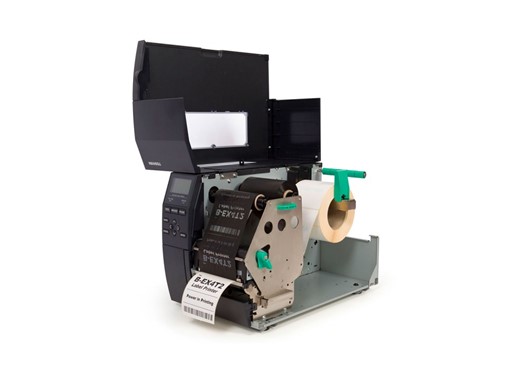 ADVANTAGES:
Compact design with unwind and rewind rollers inside the housing
Attractive price
Possibility of using a printer with a maximum print width of up to 8 inches
Satisfactory value for money for undemanding applications
DISADVANTAGES:
Print head mounting height – longer actuator stroke for label application needed
Depending on the printer model, lower resistance of components to intensive 24/7 operation
It is not possible or very difficult to install another printer model in the housing of the applicator
No left- and right-hand version available (only left-hand versions are available on the market).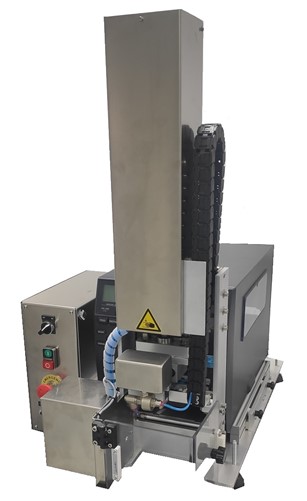 Summing up the above-mentioned advantages and disadvantages of each type of device, it can be stated that for high-speed, high-precision applications, it is worth investing in a more expensive labelling solution with a built-in print module. In the case of slower applications, which frequently take place in start/stop product movement mode, or which do not require high precision, it is enough to purchase an applicator based on a thermal transfer desktop printer.
Are you interested? Contact us?